I don't know about you but I love lanterns a lot. Red ones. And I've just taken out the lanterns that have been kept dormant since last Chinese New Year to shine again this festive season. I feel so happy just looking at them.
I saw some more at The Curve today.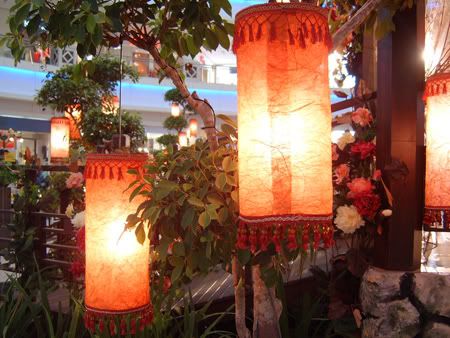 I love money and I'm sure you do too. Lots of it. But I've just spent so much today for Chinese New Year shopping that I'm starting to bleed.
Oh well, setahun hanya sekali, merayakan hari yang mulia ini.