Went to have breakfast at Kampung Buli Sim Sim today. A fishing village where wooden houses are built on stilts. You can read more about Sandakan here.
After that, it was shopping time. Mummy went to buy vegetables and then we went to Tai Chung Supermarket. To my delight, I found this!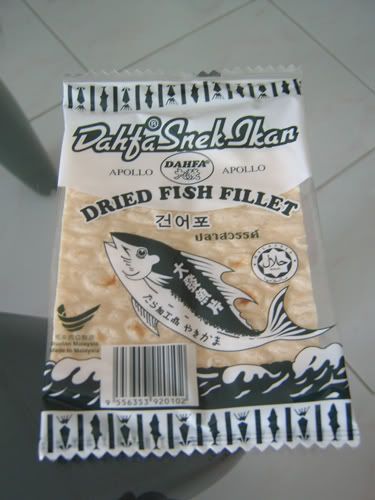 This is one of my favourite snack when I was in school. Usually, I can only find those in strips but this brand comes in slices. It certainly brought back sweet memories of my school years.
More updates later!